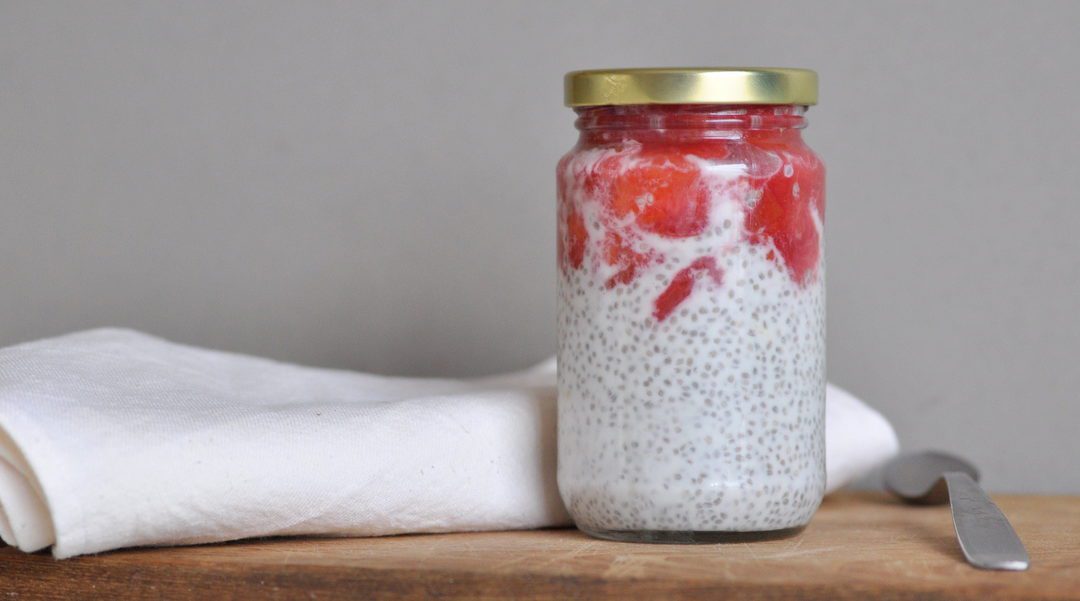 Many months ago I posted a chia pudding recipe here and there's also many, many varieties floating around the internet. Why? One reason may be because it's a bit trendy. Just like quinoa was a few years ago. And perhaps the other reason is that it is one of these really "handy & portable" foods.
To be honest I don't make chia puddings on a regular basis, but over the past few weeks I've had some serious kitchen and recipe creation inspiration, and this was one of them. (More to follow in the coming weeks as I get time to re test, style and shoot!).
Since I am such a sucker for pretty and colourful foods, when I spotted these gorgeous looking plums, I just had to buy them. A couple where consumed as straight up snacks whereas the rest formed the topping to this lemony chia pudding. However, if you can't find any plums that look good I think some stewed apples would be equally good too. Might even try that version myself next time, since I've been gifted plenty of them!
I have tried a few various liquids to let the chia seeds gel in, but I keep coming back to full fat coconut milk. I just find that it gives the best consistency, compared to other nutmilks. The creaminess reminds me of ris a´la malta, a cooked rice pudding which has then been blended with whipped cream which is usually served cold on Christmas Eve, or as in my family, when I was a child we on Christmas Day. Always made from the leftover rice pudding from the night before.
So… This pudding may get you into the festive spirit (!).
The best thing with this dish / breakfast / snack is that it can be pre-prepared and if you make the chia pudding in a jar then it is easily transportable too.
Lemony Chia Pudding with Stewed Plums
Serves 1
200 ml full fat coconut milk – if you milk is separated you may have to gently heat it first
2 1/2 tbsp chia seeds
juice + zest of 1 lemon
4 small plums, stone removed and quartered
1-2 tbsp maple syrup
Place the coconut milk, chia seeds, lemon juice and lemon zest in a glass jar or in a kilner jar. Mix the seeds and zest into the liquid to make sure that they are evenly distributed. Set a side. You may want to give it another stir after about 10 min, when the seeds have started to expand.
Store the chia pudding in the fridge until ready to eat.
To make the stewed plums; Place the destoned and chopped plums in a small saucepan. Simmer the plums on low heat. Stir on occasion to make sure that they don't burn. You may need to turn heat down even further.
Keep simmering until the fruit is completely soft and has broken down. This will take about 25-30 min. Add maple syrup to taste. Allow the fruit compote to cool before serving it with the chia pudding.
* My tip is to make the stewed fruit and the chia pudding the night before you intend to eat it. It may take a little forward planning, but once you have that, making this recipe is a breeze. Just stew the fruits at the same time as you are making dinner and assemble the pudding before you go to bed. Then you can get take a few min extra snooze time with clear conscious then next morning…! You can of course serve the fruit compote warm too 🙂