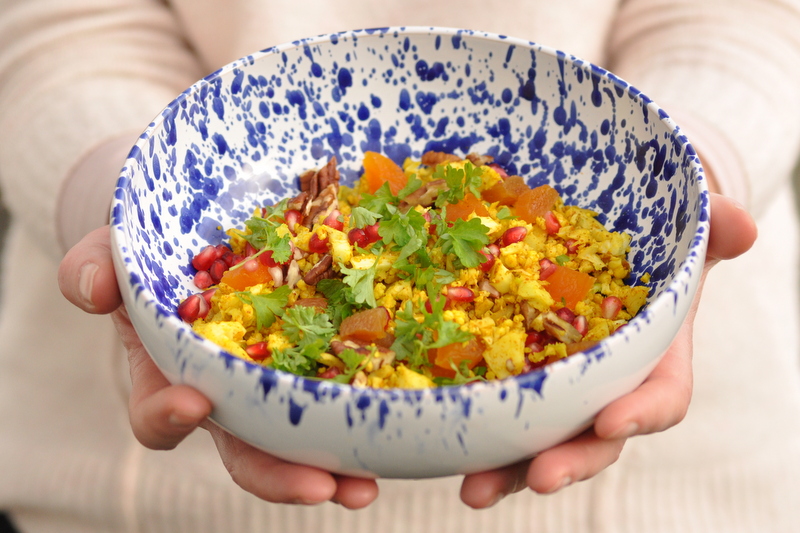 For the month of January I partook in a "Buy Nothing but Consumables Challenge".  Considering that my finances put a natural constrained on any purchasing desires, it wasn't a massive task to get through, but even so I still found it an interesting experience and it did give me some insights and a new awareness.
This challenge was headed up by the lovely Kathy Peterman from simpleup.me whom I crossed paths with a few years ago in another online programme. Ever since then I have been a huge fan of Kathy's work and she has inspired me to get decluttering, as well as now becoming more intentional with my spending. Though I can't say I have been overly mad with my shopping and spending habits over the past few years, it is still surprising how you can find things to buy, that you don't really need…
Having lived in a small space for the past 8 years, did mean I couldn't store an endless amount of stuff, yet I still had boxes of stuff stored, and having not have to move for y I didn't have that much need to go through any of it either. However, luckily I had already started on my declutter journey before I had to pack up all my belongings and move last year. Both when packing and when unpacking, I tried to be ruthless and got rid of a lot of stuff that I had stored for years, and even now with more space didn't feel like I wanted to use them, so off they went. Including some of my books! I love books, so letting some of them go was a bit hard, but since I seem to continue to add more, it is definitely good to let them circulate. They may make someone else happy now that I've had my time with them.
My decluttering is continuing this month with "the minimalist game" which essentially mean getting rid of 1 item on the first, then 2 on the 2nd and so on. I think at that pace I'll have no belongings left… so I am sticking to one item / day, which I think I'll be able to do. There's definitely still more stuff that haven't been used in the last six months or so, that I am sure I don't need , as well as stuff that's well worn out.
So then what has this recipe to do with my current (and ongoing decluttering project?), well this recipe is one of my "fridge raid" type recipes. As well as the "Buy Nothing Challenge" , I also challenged myself to spend some time at the beginning of January to use up what I actually had in the cupboards, rather than buying more and as a result ending up with food waste.
That said, kitchen creativity does require that you keep a couple of basics to hand and then add fresh produce as you go along. As I tend to like warm foods when the weather is cold, I have been eating dishes like this one many times over the past month. Stir-fries, like this one are almost like warm salads. Almost. Or at least something in between a salad and a curry. Let's not get to hung up on the details shall we?
Cauliflower is a totally underrated vegetable in my opinion. It is cheap, incredibly nutritious and very versatile. Most people (in Ireland at least) just boil it into mush and then serve it as a sad side dish. Which is totally unfair and doesn't let cauliflower blossom in its own right.
In my humble opinion cauliflower is best enjoyed like this, finely chopped and a stir-fried or roasted, either way with some spices and curry spices seems to have a particular affinity with this veggie.
Please also note that though I think it is cool that cauliflower has gotten this new appreciation through it being used as "cauli-rice", I still feel like if you really want to eat rice with your curry, stir-fry, what ever, do it! Taste and satisfaction is as important to any meal as the nutritional content. I much rather that you enjoy this veggie for its own beautiful glory, instead of seeing it as a substitute for something else. Being a consolation prize does not make anyone feel happier about themselves…
Curried Cauliflower Stirfry
Serves 2
1 small head of cauliflower, leaves removed, washed & roughly chopped
2 tbsp melted coconut oil or olive oil
2 tbsp curry spice powder of choice
10 dried apricots, chopped into chunks
A handful of pecan nuts, roughly chopped
3 tbsp of pomegranate seeds
A handful of fresh coriander, stems removed and leaves torn
Start with getting your ingredients chopped and ready. Then heat a frying pan, add the oil and when warm (not smoking!) add the curry and fry off for a min or two, until lightly fragrant.

Add the cauliflower to the pan and stir until well coated. Keep on medium heat and keep tossing and turning to avoid any burning. You want the cauliflower to be heated through but still have some crunch left to it. This will take 3-4 minutes.
Add the dried apricots and the pecan nuts and keep warm for another minute or so.
Add the pomegranate seeds and the coriander leaves just before serving.
Personally I prefer this warm, as a stir-fry type dish, but if you have leftovers they should still be good to go the following day.
*** This recipe is pretty basic and lend itself to endless variations. Like swapping the apricots for raisins (or leave out if you don't like sweet things in savoury dishes), try a few mint leaves or fresh parsley. Maybe some orange segments?
It can be serves as a light meal as it is, or add some protein of choice (chicken, fish if you eat meat or perhaps some chickpeas or tofu if you don't). Adding some cooked quinoa will also help make it into a more substantial meal.
You can of course swap the pecan nuts for any other nut or seed too. Feel free to use your own creativity!
A final note on cauliflower… Don't fall for the marketing trick of buying it pre packed and grated. Seriously! I used to do in my food processor, but now I am to lazy to even pull that one out (more washing up!) with a half decent knife you will chop it in one minute tops! Here is a rant I had about pre packed cauli-rice.