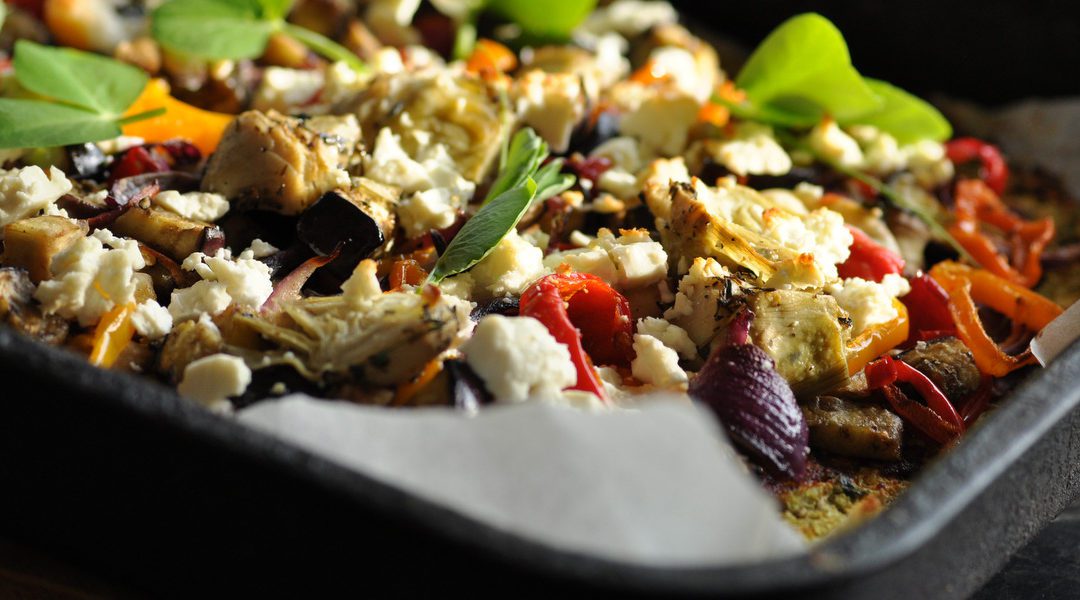 I'm going to start off with a little confession this week… I actually created this recipe and photographed it about three months ago. It's been sitting all pretty and ready to be shared, but it hasn't been until know, that the time has been right. You see, I've been on a journey over these past months. Not so much literally, (though I wish I had!). It's more of a personal and professional development journey.
Sometimes life just seem to take you on a trip of change regardless of whether you want it or not, so when you actually have the chance to decide yourself that you are ready to explore, open up and expand, it just makes the experience all the sweeter! Every now and then you go places or meet people who become catalysts for change and steer your path in a slightly different direction, or perhaps bring you back to the road you where always meant to travel…
Back in April, I met one of those people, Dr Deanna Minich. When I heard Dr Minich speak at our AGM for Nutritional Therapists in Dublin in the middle of April this year, I remember thinking to myself, "Wow, here is someone who has already integrated health and healing through food and eating into a tangible concept!" Something I've intuitively been looking for, but not being sure how to fit the jigsaw together.
One part of Nutritional Therapy that have always felt right to me, is the way we tend to treat the person as a whole. We are the sum of all the parts and they are interconnected. An imbalance in one system will have an effect on another one. Work with one system and you will see a ripple effect in another area. It is inevitable.
Those of you that know me, have worked with me already, or been following along here for awhile now, knows that I don't advocate any particular type of diet (other than fresh wholesome unprocessed foods), that I believe that we need to get better at listening to our own bodies to find out what is truly best for us, and that I absolutely loath calorie counting!
To me eating should be free of guilt, blame and shame and a truly nourishing experience on every level. So you can imagine my excitement when I meet someone who had already integrated this way of thinking into one colourful concept! All I knew back in April was that this is where I need to go next! So following my heart and my gut off I went and enrolled in Dr Minich's Food & Spirit Certified Practitioner Programme™.  This is probably one of the best thing I've done since I decided to study Nutritional Therapy several years ago. (Take home message to all of us – if something feels really right in your heart, go with it. Don't let any fears or worries stand in your way. Trust and go forth.)
So what is Food & Spirit™ exactly? What does it mean for my own practice and skills to have added this certified training to my tool kit?
Food & Spirit™ is an all encompassing self-healing modality, marrying physiology and psychology with food and eating through the 7 Aspects of Self. Still none the wiser? Ok, let me try again. Basically what Dr Minich has done, through years of clinical research, clinical practice and whilst simultaneously studying ancient healing  traditions, is to recognise a pattern of how everything seems to be interconnected through these 7 aspects of self. These Aspects are connected to different areas in our body, both physically through various hormone glands and organs, but also symbolically through energy centres (chakras) recognised in ancient healing traditions. Finally each of these 7 Aspects are also connected to how we live, how we eat and how we connect with life itself.
Through using the lens of this concept we can look at imbalances within these areas of self, (which may manifest as disease, dis-ease, or simply not feeling our best), in a wider context. We can look at the area(s) / aspect(s) that are out of balance and use this as a starting point for how to apply changes to our lifestyle, how we eat and what we eat.
The 7 Aspects of Self are:
The Root – Who we are, our foundation, our genetic make up and our ability to survive in the physical world.
The Flow – How we feel, our ability to express our emotions, our creativity
The Fire – Our innate sense of ego, our place of transformation and personal empowerment
The Love – How we give and receive love from others, how we nourish our dreams and passions
The Truth – How we speak what's on our minds and in our hearths, our vulnerability and authenticity
The Insight – Our innate wisdom, our knowledge gathered from experience and our inherent intuition
The Spirit – Our purpose and our connection with all of life.
Journeying through each different Aspect, looking at how we live, how we integrate with the environment, but most of all how we engage with the food on the plate becomes a beautiful journey of self-discover through food, eating and living. It can become a transformational journey from fullness to wholeness.
When we stop and think, not only about what we eat, but how we interact with the food on our plate, doors of self-realisation and self-awareness opens. Opportunities to change, and opportunities to simply choose a different approach or path presents itself.
I believe that when we make food choices from a place of love and care for ourselves, we will chose differently. Making healthier choices becomes the natural way forward and much of the overwhelm, confusion, guilt and shame evaporates. It's simple really, however getting there may not be all that easy… Though the challenges are all part of the experience too!
The other part of Food & Spirit™ is marrying the actual colourful foods with each aspect, or as I've done here using one food from each colour of the rainbow to create a full spectrum dish with nourishing health promoting phytonutrients!
Cauliflower Pizza has become all the rage of lately and whether you are avoiding gluten or not, it makes a nice way to consume this health promoting vegetable. Lots of people don't like cauliflower, mostly because it's always served overcooked. I think is far too under-utilised. It is cheap and actually very versatile! On top of that being part of the cruciferous vegetable family (same as broccoli, bok choy, kale, Brussels sprouts) it is anti inflammatory, has cancer protective properties and supports heart health.
So feed your LOVE and all the other aspects of yourself with this colourful Rainbow Pizza!
Rainbow Pizza
Serves 6
1 medium size of cauliflower
a handful of rainbow chard or spinach
1/2 cup of gram flour (chickpea flour)
2 eggs, lightly whisked – free range organic if possible
some fresh herbs like sage / rosemary / oregano, chopped – optional
1 aubergine / eggplant, chopped into squares
1 red onion, peeled & thinly sliced
2 red or orange peppers, thinly sliced
1/2 tube of tomato paste
150 g feta cheese
a little olive oil for roasting the vegetables
sea salt & black pepper, to season
Preheat the oven to 200°C. Chop the onion, pepper and aubergine. Place them on an oven proof tray, drizzle with some olive oil and season with salt and pepper. Place the tray in the preheated oven and roast for about 20 min or until nice and soft.
In the meantime, break the head of cauliflower up into pieces and place in a food processor together with the chard / spinach. Blend until you have a consistency that resembles couscous.
Take the "cauli couscous" out of the food processor and place in a bowl. Add in the whisked egg and the gram flour and mix with your hands until you have a kind of sticky "dough". Place the dough on a lined baking tray and gently form a pizza base with the use of your hands. Once you are happy with your base, place it in the oven and let it cook for 20 min, to set. Your roasted vegetables may be ready at this stage so take them out before cooking the base and let them rest for awhile.
Once you base is set, remove it from the oven. Evenly smear the tomato paste on to your base, then add the roasted veg and finally scatter some feta cheese over the lot. You can of course use any cheese you like or omit it altogether, if you wish. I just happen to love feta on my pizza.
Bake the pizza in the oven for a further 10-15 min or until the cheese is lightly golden, but not burnt.
Serve your Rainbow Pizza with some extra greens and a loving intention. Proceed to experience love from the inside out <3
The concept of Food & Spirit is deeply nourishing and transformative. It offers a way to look at all these different areas of ourselves and to become much more aware of how the food we eat makes us feel, but also how our way living affects our current health and what changes we may need to do in order to bring ourselves back into balance so we can live life in full colour!
Food and eating has served me personally, as a path to personal growth. It has become a way of being more creative and open up new avenues and places of explorations. When we go beyond the basics of nutrition (calories, macro nutrients, measuring, counting etc.) we can begin to craft a healthy relationship with food and our bodies and in a sense find our way back to who we truly are.
In my Online Programme; Happy Healthy Me, we are already working on transforming our relationship with food and bringing awareness to not only what we are eating but also Why and How.
If you want to know more about this approach to breaking free from dieting madness and instead begin the journey to food freedom, body peace and a way to nourish yourself in ways that feel good to YOU,then this programme is for you!
Photos of me by Magda Lukas.