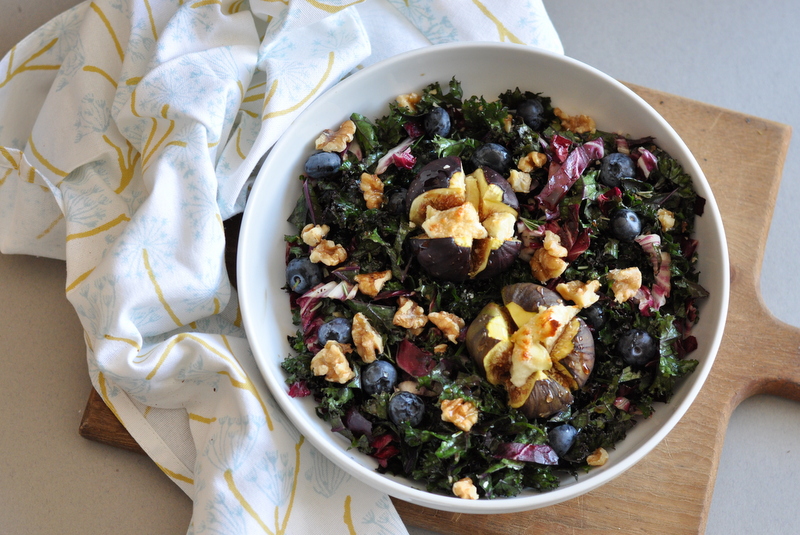 I feel like I'm behind with writing blog posts… Again!
I had another post idea lined up but since it hasn't been written up yet, I think it will have to wait until the New Year. Who wants to think about batch cooking and meal planning at the moment anyway, right?!
It can be a challenge to balance out all the heavy meat (if you eat meat) based dishes, together with all the lovely Christmas cakes, minced pies and chocolates we tend to feast on throughout the month of December. It may even feel like you "have to eat it all", because these are seasonal foods meaning we won't see them again for another year. A dreaded sense of scarcity sets in…
It is all too easy to fall into this scarcity trap.
I do that too sometimes when I find a food I really like and that I haven't had for awhile.
There is a beauty to seasonality though and that is the fact that because some foods are in season at different times of the year, we get the opportunity to savour them at that time. However, given the current world we live in, if we truly want something very particular chances are we can get it, or make it ourselves.
Letting go of the feeling of "having to eat it all now before it is gone", instead shifting it to a place of attunement and gratitude may help us savour these foods mindfully, instead of just wolfing them down not actually tasting them or enjoying them at all. Letting go of eating just for the sake of eating, can open up space to have a really satisfactory eating experience and usually when we have that we don't tend to go looking for more.
Anyway… My intention for this blog post was to give you some inspiration when it comes to adding some green stuff to the Christmas menu.
I'm sharing this Fig & Walnut Salad + I have linked to a few of my other winter favourites from the past as well as from my favourite bloggers around the world.
Whether you will be the brave one introducing a new dish on the 24th / 25th or if you decide to try some new plant based dishes between Christmas and New Year, just to lighten things up a bit, I do hope you decide to give some of these a go! Vegetables are here to be celebrated… Any time of year!
Fig & Walnut Salad with Goat's Cheese
Serves 4
1 small head of radicchio, finely shredded
4-5 stems of kale (I used the purple variety here but green curly kale is fine)
4-6 fresh figs, depending on size
100g goat's cheese (get a variety you like, or leave it out)
A handful of walnuts, roughly chopped
A handful of fresh blueberries
2 tbsp. olive oil
1-2 tbsp. balsamic vinegar
2 tbsp. clear runny honey
½ tbsp. fresh rosemary, finely chopped
Remove the outside leaves of your radicchio and then cut into fine strips. Remove stems from the kale and chop finely.
Place the cut kale, drizzle over the olive oil and then gently massage it to soften the leaves. Add the shredded radicchio to the bowl.
Cut the pit off the fresh figs and then make two slits across the middle. Place a chunk of goats cheese in the middle of the fig then place under a hot grill for a few min until cheese is lightly golden.
Place some of the salad on each serving plate. Add a grilled fig each on top of the salad. Drizzle some balsamic vinegar and some runny honey over the fig and salad. Finish off by scatter some chopped walnuts, chopped rosemary and a few fresh blueberries over each plate.
Eat and enjoy!
** If you don't want to include goat's cheese, then cut the figs into smaller quarters instead**
If you are looking for some more green inspiration for the Christmas table, or any other day for that matter, here are some of my favourites!
Past winter salads from my blog:
Kale Salad with Orange-Tahini Dressing
Black Quinoa Salad with Kale, Apples & Crunchy Hazelnuts (you can leave out the quinoa if you make it as a side)
A Festive Salad (with Brussels Sprouts)
Rainbow Slaw with Mustard Dressing
Red Cabbage Salad with Blueberries & Coconut
And here are some festive recipes from some of my favourite food bloggers that I've been following for a long time!
Like this Blood Orange & Kamut Salad from Cashew Kitchen
THIS recipe from Heidi of 101 Cookbooks changed my view on Brussels Sprouts forever. Super simple too!
An old recipe from Green Kitchen Stories with Saffron
And finally another recipe from GKS which is a little bit more like a main course.