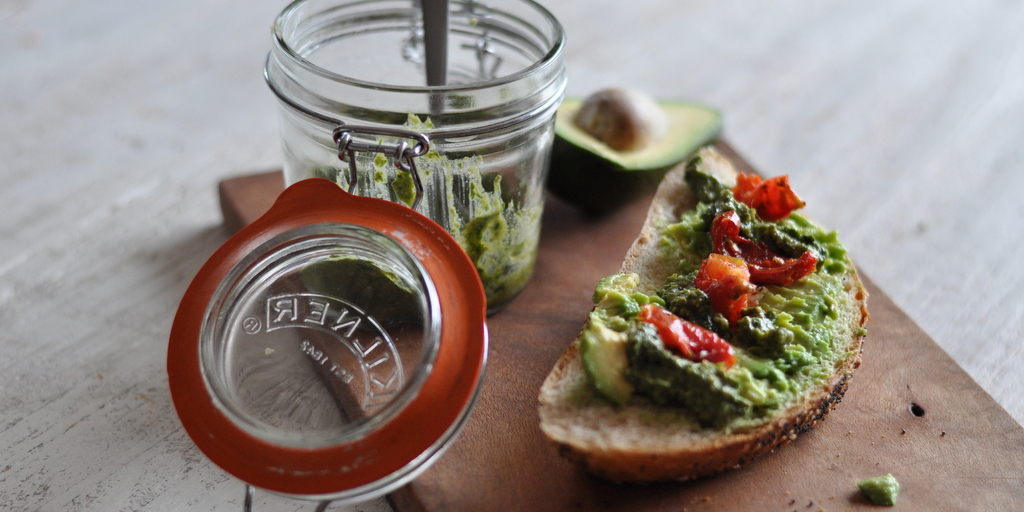 One of my missions with my work and this blog, is to show people how easy it can be to eat healthy, tasty, satisfying and nourishing meals! I think sometimes we hold on to these limiting beliefs that eating healthy is "difficult", "boring", "complicated" and "time consuming", when it can be anything but! I even remember someone saying to me some years ago, when I was asked to do a cooking demo with healthy food; "Make sure that it tastes good and not like cardboard".
Seriously?!! Besides some epic recipe-experiment-kitchen fails, (Yeah those do happen…) I don't personally like eating anything that remotely resembles cardboard, so I am going to assume that you don't either. And why should we?
If you've been following my blog for sometime, you may realise that the majority of the recipes featured here are not complicated and usually made with just a few ingredients. Though I like cooking more complicated stuff and following recipes from cookbooks, on occasion, it is not how I tend to eat in my everyday life.
I particularly like the process of baking as a way to de-stress, but during the week when life is busy, and cooking and sometimes even eating seems like an inconvenience, creating meals in 10-20 min is a blessing. These quick meals are what I call "assembly meals" and I'm going share with you some of my tips for how you can create your own.
My mantra when it comes to eating and buying food is "Choose the best quality you can find and afford"
And after just having finished the interesting book The Virtues of the Table – How to Eat & Think, by Julian Baggini, where he talks about SIVs – "Simple but Infinitely Variable" recipes I decided to create a little eBook to extend my formula to YOU, that I use to create my own salad bowls, aka "Rainbow Bowls". You can get your copy at the end of the blog post. Because salads bowls are definitely in the SIV category!
So what's the key to a great meal, or salad bowl, then? And how do we make it quick and simple, yet tasty and fulfilling?
Well here are my top three tips anyway:
1. Buy the best quality ingredients you can find and afford.
Of course, we are aiming for organic pesticide free foods as much as we can, but it is not always possible. Sometimes local can be just as good, especially if we actually know the person who grew it. Some local small scale farmers may be in organic conversion (It takes a couple of years to get certified if you start growing on land that has previously been used conventionally. It is also expensive to get certified so this may not be top priority for those who only want to sell their produce at local markets.)
2. Buy fresh food that is actually fresh!
How do you know that your food is fresh? Whilst we wait for the sci-fi scanners to tell us the exact nutritional value of each piece of fruit that and veg we have to use what's already available to us, our eyes! And maybe other senses like touch and smell.  Look at colour but most of all your vegetables should not be limp. If they are, they've been around awhile and started losing some of their water content and probably valuable nutrient content too.
3. Layer up your bowl with colour, texture and flavour + make sure that you cover all the macro nutrients.
Colour is kind of self explanatory, but what about texture? And what on earth do I mean by cover all the macros? I've heard so many times from people saying that "a salad won't keep me going very long". Usually this is because their definition of "salad" and my definition of salad is slightly different…
When I say make sure you cover all your macros, I mean that you need to make sure that you include some type of food from each of the three macro nutrient groups of fat, carbohydrates and protein. This way you know that you will be eating a balanced meal. And we are talking salads here as a main meal and not as a side, of course!
Oh and don't forget to infuse your meal with loving intentions too. That will really elevate the experience to the next level!
To make this bowl construction easier, I've put together a handy guide for you to download, at the bottom of this post.
But now let's get on with today's recipe! Not a salad bowl, but definitely a 10 min satisfying lunch option!
There has been times when I've bought bread for the pure sole reason that I've happened to have a perfectly ripe avocado to hand… Don't judge…!
That's how much I really enjoy avocado on toast. I don't tend to eat bread all that often, but when I do I adopt my no. 1 philosophy as mentioned above. You know, "best quality you can find and afford". Because if you are going to have bread, you may as well let your tastebuds have a dance party too!
But if bread is not your thing you can enjoy this pesto as a the flavour part of your Rainbow Bowl. Smoother some pasta with it (gluten free or otherwise), add it to some finely sliced courgette ribbons or just as plain side with what ever you add to your bowl!
Coriander Pesto
Makes 4 servings
1 cup fresh coriander leaves
100 ml good quality olive oil
15 cashew nuts
1 clove of garlic, peeled & smashed
Juice of 1/2 fresh lemon
Sea Salt & Black Pepper, to season
One match box size of hard cheese, like parmesan, pecorino, manchego – optional if not vegan
I tend to make my pesto in my Nutribullet but you can use a food processor too.
Add coriander leaves, cashew nuts, the smashed garlic (basically just smash it with the wide side of you knife blade, this promotes the healing properties of it), and cheese, (if using) to your food processor. Add the lemon juice and a pinch of seasoning. 
Whilst blending add the oil through the open part of your processor lid. You can adjust amount of oil here this way. You are looking for a nice smooth consistency but not sloppy, so don't go to heavy handed!
* If you are using your Nutribullet then add all ingredients together into the small container. Pulse the container several times until you have a nicely blended pesto with no lumps. You may have to open the container a few times and scrape down the sides. I also give it a good few shakes between the mini blends to ensure that it mixes and that I don't burn out the motor of my precious machine!
To serve, simply cut a slice of bread (toast it if you wish), cut the avocado in half and then scoop it out and place on your toast. Mash the avocado with the back of a fork, add some pesto and maybe some sundried tomatoes, a bit of extra black pepper – EAT!
And if you want to get more ideas on how to get creative and create 10 minute meals, simply put your name in the box below!