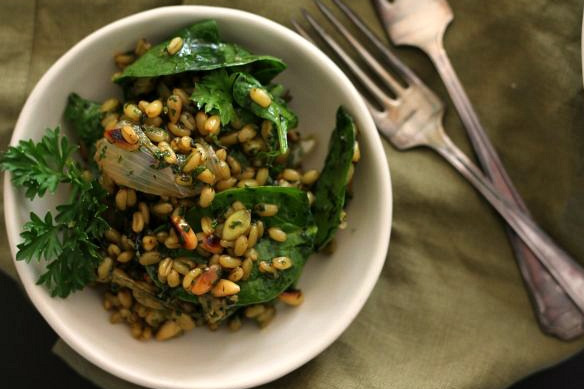 This week we are changing things up a little! I'm delighted to introduce you to the lovely Shanna Jade who runs the blog Sprouting an Old Soul. Her beautiful recipes coupled with insight and wisdom makes for an excellent read.
To allow you to get to know Shanna Jade a little better, I will allow her to take the lead.
Tell me about you, how did you get into wholefoods & healthy living? Where does your blog fit in? 
Well my name is Shanna Jade,  I live in fairly small country town just east of the Rocky Mountains in Canada. I was born and raised not far from where I am now.  I am fortunate enough to have traveled throughout my life, while being still very content to call this lovely place home.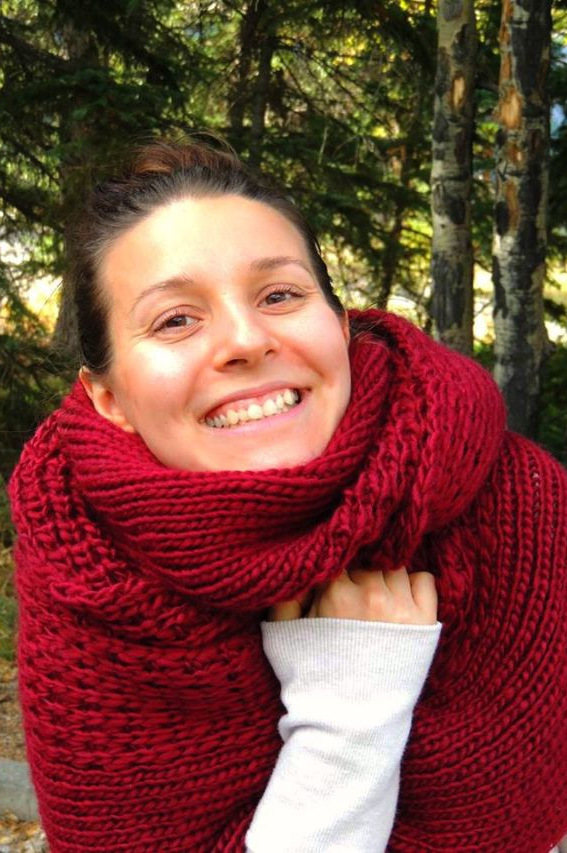 I am fairly nutty about healthy foods, a health state of mind and living an all around eco lifestyle. I was raised primarily vegetarian, spending next to zero time in the kitchen.  My mom has always mean very health conscious, when I was in high school she started her own educational journey to become a Master Herbalist, going on to teach nutrition through a local college.  I have memories of her in the kitchen making things like warm gooey from scratch Mac 'n' Cheese or baking up a dish full of lentils with tomatoes, however I have far more memories of my dad in the kitchen. He makes the most amazing meals, whipping them up like nothing.
Helping my mother with her schooling was a ridiculously easy way for me to learn as well. I picked things up while helping her study, by reading her textbooks and by general osmosis – none of which was how to cook. Taking from where her classes left off I took it upon myself to continue my learning, digging deeper into specific ingredients and nutrients which I found enjoyable to work with or fascinating to read about.  Thus I would call myself self taught.  The nutritional knowledge I hold comes from a large number of sources, the culinary flare comes from my heart. I didn't always cook with healthy ingredients, I didn't always read labels. For a few years of my life I was completely blissfully ignorant to the trash that I was taking into my body. I knew I wasn't eating healthy or promoting the things I had learned but I was young and it was easy to eat empty calories.
I started Sprouting an Old Soul as a way to reach out and share with other people in the community, people who wanted to learn about healthy foods and how to live a well rounded lifestyle.  I started the blog as a way to keep myself focused and remind myself that in order to never stop learning I needed to apply the skills and knowledge in which I already possessed. That meant cutting out the crap and filling myself up with the most wholesome ingredients and outrageous nutrition.
Do you have any non-negotiables when it comes to what you eat or the products you use?
Absolutely.  I make a huge go of using fully BPA free everything.  Product wise – I try as much as I can to limit all chemical and synthetics in the house, especially anything that can be inhaled or absorbed.  I use fully organic skin care, hair care and as green of cleaning products as possible. Food wise, I do my best to keep things as whole as possible.  I don't eat or drink anything with artificial coloring, I have never had red meat, I don't do sodas and I strongly dislike green peppers. I am not a purist and I don't believe in labels. I think that if something makes your cells sing, you should darn well eat it.  I think that being in tune and having the ability to notice what makes you feel great vs what makes your belly hurt is a must. Once that's mastered then everything falls into place because really, KD and McDonalds are not things that make anyone feel good. Being ready to face that is the biggest step. ( I couldn't agree more!)
What is hands down your favorite thing to eat?
Ooh. Well, I eat mushrooms almost every day, I love love love them. I have always really loved eggs, even when I was following a strict vegan lifestyle (I have genetically high cholesterol so I try to stay away from animal fats) I would dream of going for breakfast and having some sort of scramble.
What sort of things do you do for yourself to get or to stay grounded?
Most importantly I have a very solid morning routine, I feel completely out of whack when I don't follow with that.  Primarily hydration, if I don't have at least a liter of water before I leave the house in the morning I am simply not myself. I am very liberal when it comes to white sage, I have a smudge stick beside my bed and burn it regularly. I cleanse my room and my self almost nightly before bed. I find myself needing an attitude adjustment when I haven't had a chance to go outdoors – I am basically a grump and the only cure is forest. People I work with have been known to suggest I take some "tree time".
Care to share any routines, rituals must do's that you stick with to keep yourself on track?
Well as I said, I have a solid morning routine.  I set my alarm for at least 10 minutes earlier than needed and spend those extra minutes focusing on two words that are written on the ceiling above my bed.  Love and Service. I sit with them and allow them to fill me for the whole 10 minutes.  I have a giant jar of room temperature water either spiked with liquid chlorophyll or a pinch of high quality grey sea salt.  Gentle mind and body cleansing.
I think that having a workout routine, a yoga class, any sort of movement is crazy important. Leading a healthy lifestyle isn't just about eating fruits and veggies. It's about your body, your own personal temple that needs tending and worship.  Getting your groove on and respecting that your body is incredible and it craves movement is something that I find incredibly important.
I am so happy to have been able to share this recipe with the Straightforward Nutrition community, to introduce myself and to be able to broadcast the lovely Linn on my own site.
I created this recipe as a way for folks to get other types of greens into their diets.  Sure, kale is all the rage, spinach is pretty great and well chard too. What about the garnish on the side of your plate? The parsley, the cilantro, the herbs that are so lovingly placed to add a touch of color only to be discarded by the consumer. This recipe is about variety and the amazing flavor profile of the sometimes overlooked greens available to us.
Freekeh is a very low gluten form of green wheat, it's picked early on in the cycle and has amazing flavor & texture! If you are sensitive to wheat, or you can't locate this amazing grain – substitute quinoa, barley or whatever you have handy. (Whole Spelt or Kamut grains would work too)

Green Freekhe Salad
Serves 2
Herb Paste:
1 Cup Loose Packed Lemon Balm
1/2 Cup Mint
1 Cup Curly Parsley
1 Cup Cilantro
1/3 Cup + 1 Tablespoon Pumpkin Seed Oil
1 Clove of Garlic
1 Tablespoon of Dill
1.5 Cups of Freekeh
4 Cups of Water
1/2 Cup Toasted Pine nuts
1/2 Large Yellow Onion
1 Tablespoon Coconut Oil
1 Green Chili
1/4 of a Preserved Lemon
Add the freekeh + water to a pot and cook for about 45-50 minutes, until the grain has grown and the water has been absorbed. While it's cooking, make the herb paste. Add all herb paste ingredients to a blender or food processor and whirl until it's a pesto like consistency. Set aside. Dice the onion then caramelize it in the coconut oil. Once the freekeh is cooked, transfer it to a large bowl along with the onion and the toasted pine nuts. Rough chop the preserved lemon and the chili – toss it in the bowl, then add the herb paste and mix well. Serve at room temperature.
Thanks a mill Shanna for sharing your lovely recipe here on Straightforward Nutrition! Much appreciated 🙂
If you want to see what I shared with Shanna's readers over on Sprouting an Old Soul, then head over there for a visit.