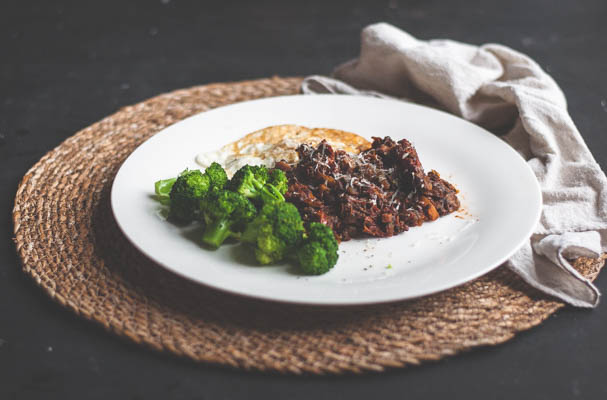 Finally… Can you smell it? Spring! I am so excited for warmer weather and brighter days. The fact the days are longer now, after the clock's recent change has helped my mood a lot. The other weekend I got inspired and cleared out a space for some vegetable growing, and then the following day (in the pouring rain) I drove to town to buy some timber to make a raised bed.
This will be my fourth year of growing vegetables. I decided to build a simple 2 x 1 m frame, which should be easy to dismantle the day I leave here, yet should give me ample space to grow some root vegetables for this coming season. The property also has an old disused green house so I'm hoping I will be able to have some tomatoes and a few herbs like coriander and basil in there. Next up, getting some manure + ordering some seeds. All the exciting stuff. It truly is such a rewarding thing to grow your own veggies. It is definitely an adventure which has helped me fostering some patience as well as trust.
You can't will the seeds out of the ground. It takes nurturing, patience and a tad skill. Such a good metaphor for life in general I think…
On a totally different note though, the recipe I am sharing this week is one of those comforting, budget friendly and very versatile ones. And it is one I've eaten on repeat over the past few months. These long cold AND wet months had me craving foods that were more stodgy, warm and nourishing. As well as that I have also had a desire to eat other high energy foods like oats (especially in combination with sugar and butter…). I am beginning to feel ready to have some lighter meals soon, with more greens and raw foods. Maybe you are too?
However I thought now would still be a good time to share this recipe, whilst we are still note truly there yet, and if you are like me, feeling the pinch of heating bills… then something that is budget friendly and that can be made any day of the week from mostly store cupboard ingredients is hopefully welcomed!
I'm not sure "casserole" is actually a good name for this dish as it is more like a vegetarian bolognese and even a little meaty in texture. It could even be a good one to try out for Meat Free Monday or to serve those avid meat eaters, whom you'd like to introduce to some more plant based dishes.
Then on the other hand, how and with what you serve it is, entirely up to you. I have so far had it with rice, pasta, a fried egg (like in the picture) and with roasted sweet potatoes. I would imagine it can pair with "normal" roasted potatoes, even mash, or as a side dish to baked fish. One basic dish. Many options!
Lentil & Mushroom Casserole
Serves 4
1 tin chopped tomatoes
250g fresh mushrooms (I like chestnut mushrooms)
1 large yellow onion, peeled & chopped finely
5 cloves of garlic, peeled & chopped finely 
1 red or yellow pepper, washed & chopped finely
1 tbsp dried oregano
2 bay leaves (fresh or dried)
1 tsp dried thyme
2 tsp smoked paprika
Sea salt & Black pepper to season
Approx. 1 cup cooked lentils such as beluga or puy lentils
Start with cooking the lentils. Exact measurements aren't really important here, so measure out 3/4 cup. Then rinse well before placing in a saucepan and adding enough water to cover the lentils by 1 inch. I usually add a bay leaf or two to this also. 
Bring the lentils to the boil and then reduce to a simmer. If you let them boil to hard they will just cook apart. Simmer for about 35-40 min until they squeeze soft between your fingers. Drain, rinse and set aside.
Heat a little olive oil in a saucepan. Add chopped onion and sauté until soft and translucent. Add the chopped pepper  and mushrooms and saute for another few minute or two until soft-ish. Add the chopped garlic and sauté for another minute.
Add the tin of chopped tomatoes, the cooked lentils and the spices. Give it all a really good stir and then bring to a lively simmer for 20 min until the sauce has thickened. Season to taste.
Let cool slightly and then serve with your choice of side (as suggested above) + some greens. Oh and some grated Parmesan is totally yum to add grated on top. If that's your thing.