This weekend I finally feel like I've hit those Autumn vibes in my kitchen. After a massive haul of fresh groceries, since my fridge was literally empty on fresh food and 2 hours of cleaning out my pantries I think I feel ready to move into the last quarter of this year. And to get cosy with woolly jumpers, fires and some hot chocolate. It's time to pull out the soup pot and get ready for stews and soups. But before we arrive there, I thought I'd share with you this spicy creation, kind of like a bridge connecting the late summer / early Autumn with the slow arrival of shorter colder days.
I mean, of course you can still have salads in the Autumn / Winter. It doesn't have to be all about cooked comfort foods. What I've come to do is this; to stick with the seasonal greens for salads. In doing so it feels natural to have salads to ensure that you still get some greens into you. Which can easily become a bit more of a struggle come winter time.
Cavolo Nero or sometimes called Black Kale or Dinosaur Kale (due to it's appearance) is a variety of kale that's also pretty easy to grow yourself. Last year I did so successfully and the plants kept on giving way into the late Autumn. I love how kale just keeps growing up and sprouting out new leaves for one to cut and enjoy. It's such a generous plant!
However this year the lovely caterpillars got stuck into it early on and I got completely outnumbered… So this year I'd have had to go and buy some instead.
This type of kale has the same amazing benefits as your regular curly kale, which contains vitamin K and C (antioxidants) as well as being a great source of easily absorbed iron and calcium. It is also a great source of chlorophyll, which is essentially the compound which plants use to absorb the light from the sun and turn it into a source of energy via photosynthesis. This is how the plants store the sunlight and make it available for us humans, through when we are eating the plant itself.
Chlorophyll has great healing properties such as wound healing and support the body's detoxification processes. It is possible to buy liquid chlorophyll that can be added to drinking water. It is not something I have ever tried myself though.
(Source: https://www.organicfacts.net/health-benefits/other/health-benefits-of-chlorophyll.html)
Another thing to note is that when cooking kale, don't over do it or you'll lose out on the vital nutrients. A good guideline is to just cook until the colour "pops" and you have a really bright green. That will take just minutes (if even) when steaming.
The other way to make sure you get the most out of this nutritional powerhouse is to massage it in an olive oil / citrus dressing. Most of the time I use lemon juice, but for this one I went with lime for a more Mexican inspired twist.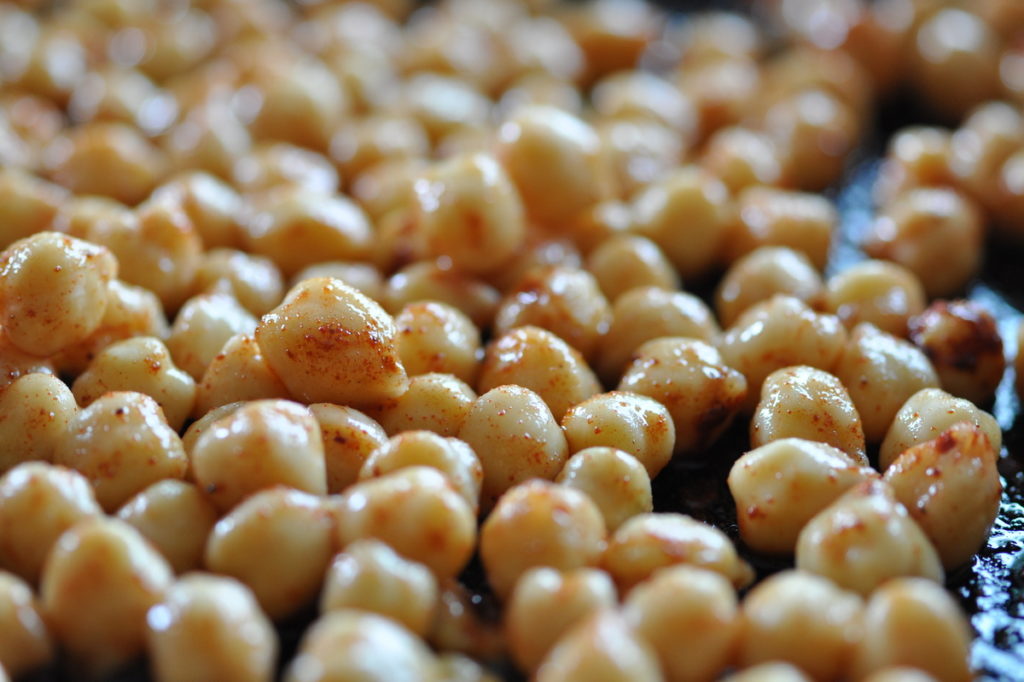 This is a raw-cooked kind of salad with the spicy roasted chickpeas being served warm and the kale raw. You can slow roast the tomatoes too if you like for more warmth as well as a deeper tomato flavour. As soon as the weather gets cold I personally need to pair my cold food with something warm, even if it just a cup of tea!
If you eat meat, I think this salad combination will work well with chicken.
Cavolo Nero Salad with A Mexican Twist
Serves 2
6-7 leaves of cavolo nero
1 large avocado or 2 small ones
1 cherry tomatoes
juice + zest of 1 lime
3 tbsp extra virgin olive oil
1 tbsp good quality maple syrup
sea salt & black pepper to season
FOR THE ROASTED CHICKPEAS
1 tin of chickpeas in water, drained & rinsed or 1 1/2 cup cooked from dried
1/4 tsp chipotle or cayenne pepper
1 tsp smoked paprika
2 tbsp olive oil
a pinch of sea salt
Start by roasting the chickpeas; Preheat the oven to 175°C. Drain and rinse the chickpeas. In a small bowl mix the olive oil with the spices and a pinch of salt. Add the chickpeas to the oil-spice mix and toss until well coated.
Place the chickpeas on a lined baking tray and cook for 30 min, until crisp. (Whatever you don't end up using, can be stored in an airtight container and enjoyed as a snack on their own.)
To make the salad; Cut the stems from the kale and then chop it into bits. Mix olive oil, lime juice, lime zest and maple syrup together in a small bowl. Season with sea salt and black pepper to taste.
Add the dressing to the chopped kale and gently 'massage' it into the leaves with your hands.
Cut the avocado in half and remove the stone. Scoop the flesh out and cut into cubes. Halve the tomatoes.
Place kale, avocado, tomatoes and roasted chickpeas into a bowl and serve.
What is your favourite Autumn / Winter salad combination? Please share below 🙂